Huawei is using very aggressive battery optimization settings on many of their devices, causing Android apps to doze shortly after the screen goes off. This can cause doubleTwist or CloudPlayer to stop playback and result in other undesirable behavior. Here's how to fix it:
Go to Settings on your Huawei device
Select Apps
Tap Settings at the bottom of the screen
Select Ignore Optimizations
Select doubleTwist (or CloudPlayer if you're using CloudPlayer) from the list and tap on Allow.
NOTE: The battery settings may be on a different menu on your specific phone model. If the above instructions don't work for you, you could try the following
Go to Phone Settings
Go to the Apps section
Select doubleTwist (or CloudPlayer if you're using CloudPlayer) and select App Info
Tap on Battery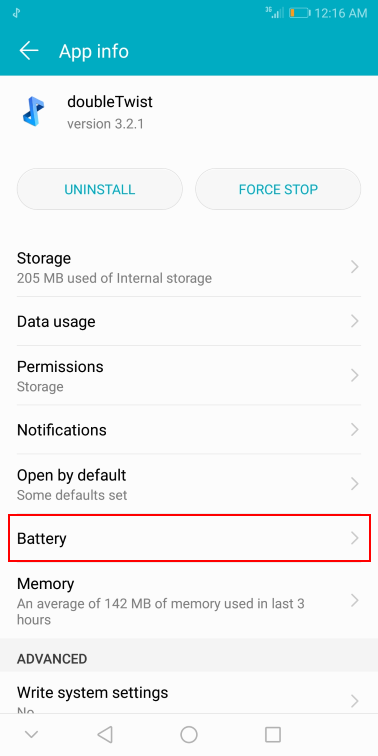 Make sure the Power-intensive prompt option is disabled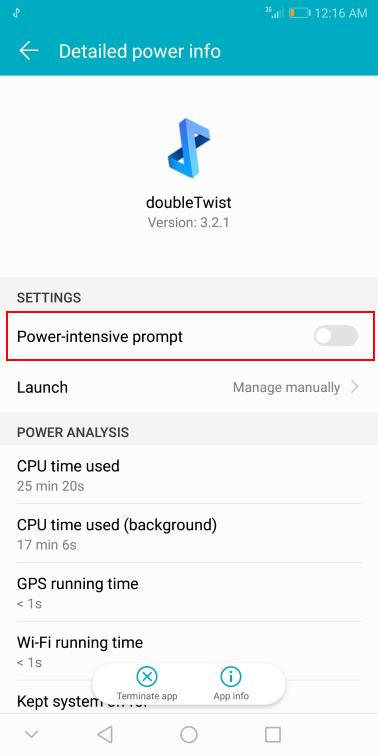 On the same page, switch Launch from Automatic to Manage Manually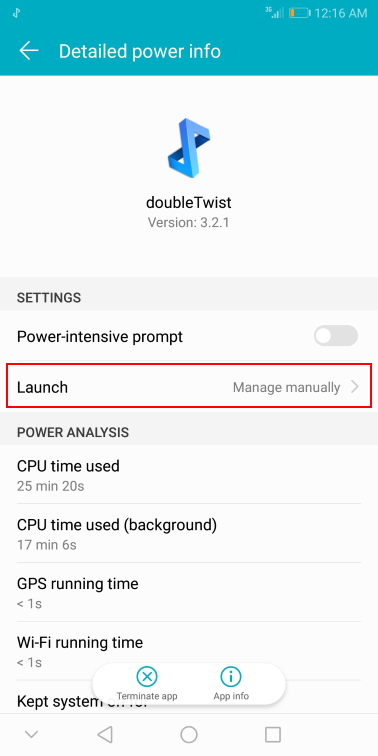 Enable all the Manage Manually options