If you are a doubleTwist Pro or CloudPlayer Platinum user, you can access and customize your equalizer settings by tapping on the EQ icon in the Now Playing screen, located under the Fast Forward button (>>).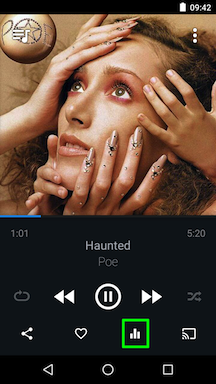 To activate the EQ, tap on the slider control on the upper right. The switch and icon will turn blue, to indicate that it's active. There are 10 bands in the EQ, ranging from 32 Hz up to 16 kHz. The pre-amp allows for digital boosting of audio signal.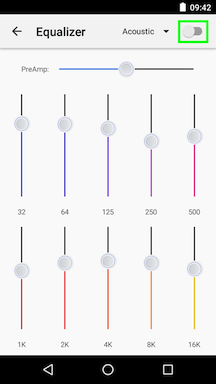 There are a number of presets that you can select from by using the drop-down menu next to the EQ On/Off slider control.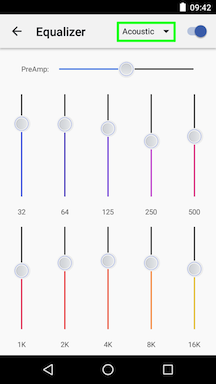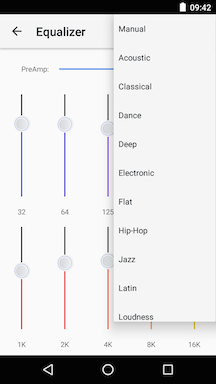 Finally, SuperSound™ can be accessed from the Now Playing overflow menu. It provides a number of binaural effects for enhanced headphone listening. Please note that SuperSound™ and the EQ are exclusive. When one is active, the other will be deactivated. Also, the EQ and SuperSound™ is only available on local and Bluetooth playback. It is not active when you are streaming to an Airplay or Chromecast device.