There is a known issue where the Sync box is not selectable when Windows scaling is set to 200%.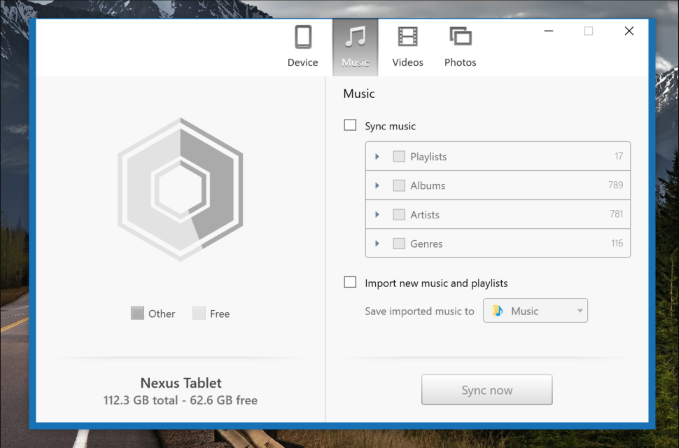 We'll be resolving this in an upcoming release, but in the meantime you can do one of the following:
Try temporarily switching to 125% or 100% scaling, select the "Sync music" option, then switch back to your original scaling settings. Here's a 3rd party help page on how to change scaling in Windows:
http://www.tenforums.com/tutorials/5990-dpi-scaling-level-displays-change-windows-10-a.html
Alternatively, if you don't want to change your dpi settings, check the "Import new music and playlists" box, press space to uncheck it, then press shift-tab and press space again.