If the doubleTwist library database or settings folder gets corrupted, the Mac app may hang or crash. You can try resetting the library database or settings folder by deleting the Libraries or doubleTwist folder.


1. The doubleTwist folder is located inside the Library folder. Note that there two Library folders on your Mac. One is inside your user directory and the other is not. Also, starting with OSX 10.7, the User Library folder is hidden by OSX. The easiest way to access it is to hold down the OPTION key and then go to the "Go" menu option in Finder. A hidden Library option will appear.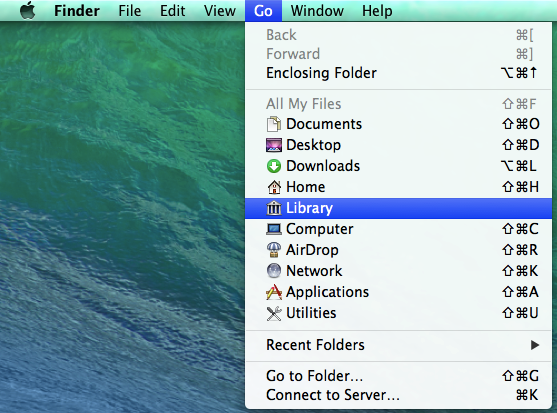 2. After selecting the Library option, a Finder window will appear, opened to the correct Library location. Navigate into the Application Support folder.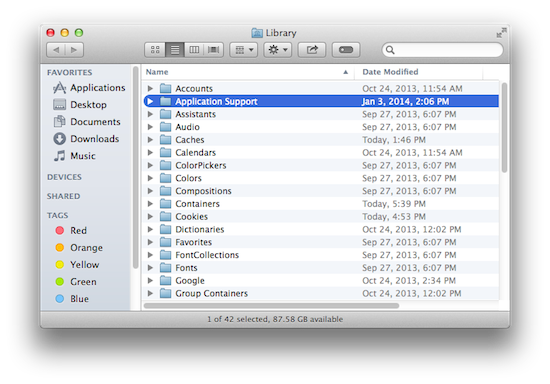 3. Locate the doubleTwist folder. To reset just the doubleTwist library database, delete the "Libraries" folder that's inside. To fully reset all doubleTwist settings, delete the entire doubleTwist folder. This will force doubleTwist to behave as if it was being run for the first time.
Please note that deleting either folder will erase any playlists and ratings that are only in doubleTwist and not in iTunes. Anything already in iTunes will not be affected.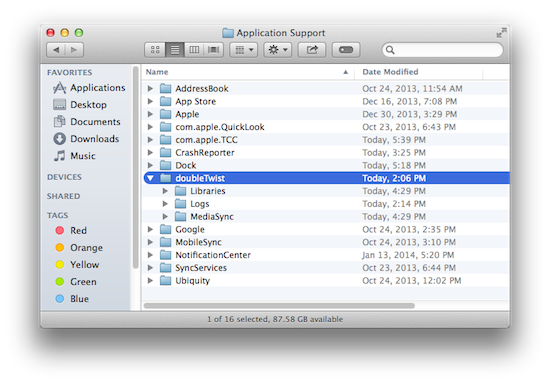 4. The next time that you launch doubleTwist, you will see an alert message that the library database is missing. Click on Continue to dismiss the alert. doubleTwist will then rebuild the library database and reimport information from iTunes.